1
How to use our extension
Google Meet Push To Talk
Welcome to Google Meet Push To Talk
---
Thank you for installing and using our extension
---
Features:
- Push hotkey to talk on Google Meet
Tutorial:
1. Install and open.
- After installing the extension. You click on the icon

of that extended version.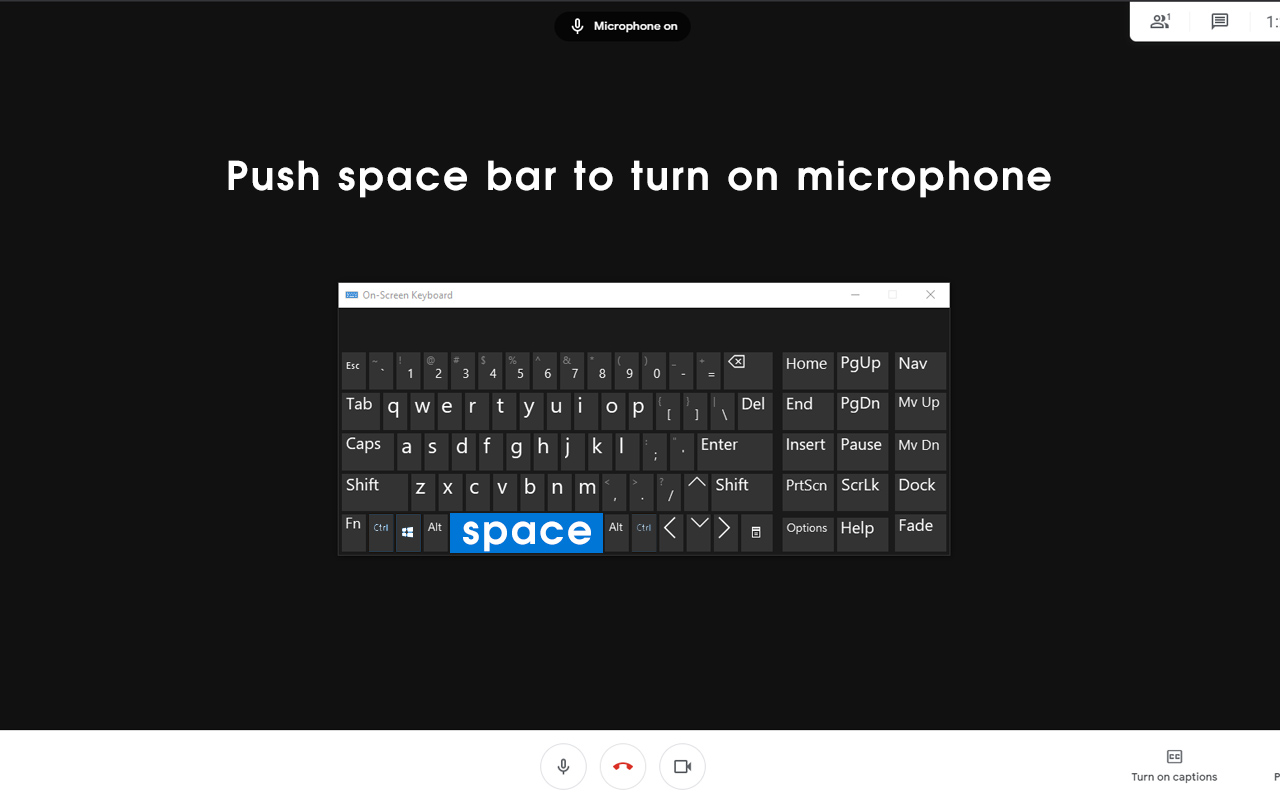 Credit:
- This software extension was made possible by the open source code by Casey Watts.
---
Install our extension today and get a more enjoyable experience when you're on a video conferencing call. Google Meet is a good alternative to Zoom, Webex for hosting a conference call where you have many participants.
It works very well for teachers for online lessons.
Use our extension when you are on a VOIP call and become more efficient in your online meetings.
If you are looking for a alternative for your workplace for online video conferencing meetings, we would suggest using Zoom.